Daily Parking Rates
Regular Parking
$7.50

per day +
state tax and airport fees*
Covered Parking
$9.50

per day +
state tax and airport fees*
*Tax consists of 8.25% state tax & 8% airport access fee. Access fee is subject to state sales tax. 16.91% is the effective tax rate due to compounding.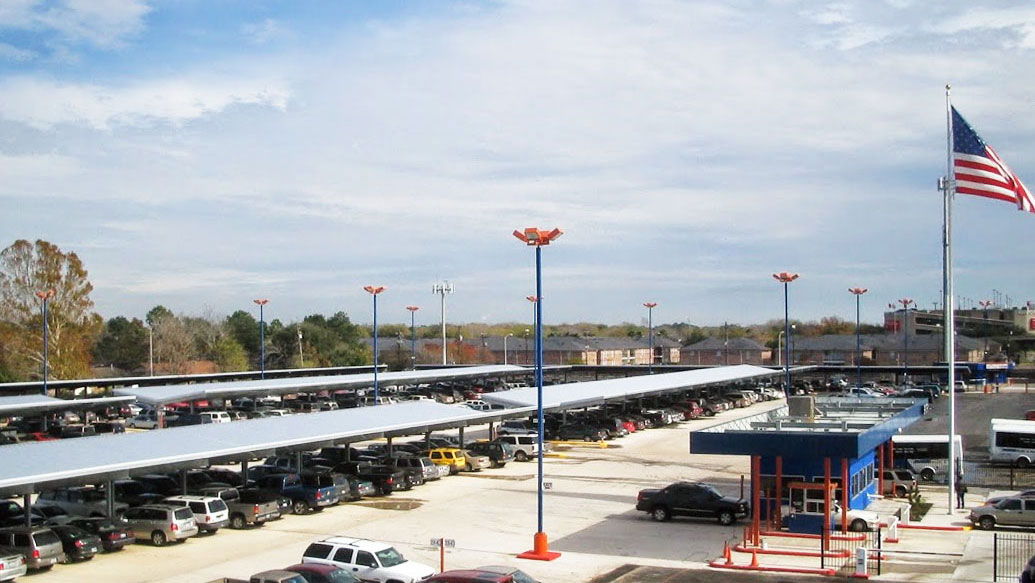 FiveStars Rewards Program

Earn: 1 point per day parked.
Get: 5 days free parking for 30 points.
Sign up with attendant at checkout.
Get App


Visit Key Airport Parking and give your name, phone number, and email to the cashier. You'll get a Five Stars card in return. If you're already have a Key Airport Parking Frequent Parker punch card, simply turn in your old card at the cashier, give us your phone number and email address, and we will transfer your existing points to your new Five Stars card.
How do you get your points? Just present your Five Stars card to the cashier at checkout. We'll scan your Five Stars card each time you visit and you'll receive a point for each full day of paid parking. If you forgot your card, give us your phone number and a photo ID, and we can still credit your account. Credit can only be given at the time of checkout; no credit will be given for past receipts.
You must register your card at www.FiveStars.com to track your points and earn bonus points. On the home page, you will enter your phone number in the available field and click "Register". If you click "Connect with Facebook" you will get a free bonus point for five different Five Stars locations of your choice. You can allocate one of those five bonus points to your Key Airport Parking program at that time.
Earn even more bonus points when you talk about Key Airport Parking on Facebook with the Five Stars program! Once you connect your Five Stars card with Facebook, each time you visit Key Airport Parking you can be automatically "checked in" on your Facebook wall. When you receive your five free consecutive days of parking, it will post on your Facebook wall "Just got 5 free days of parking at Key Airport Parking!" Each time you are "checked in" or when your reward is posted on your Facebook wall, you will receive half a point!
Cards are not transferable. Program subject to change or cancellation without notice. For a full list of participating merchants, go to www.FiveStars.com